1. Prerequisites and Installation - React Native Development Series
Hemanshu M Mahajan
13/09/2021
React Native is best way to build Mobile Apps if you already know JavaScript. React Native combines the best parts of native development with React, a best-in-class JavaScript library for building user interfaces for Android, iOS and Web.
In this tutorial series we are going to use Expo. Expo is a framework and a platform for universal React applications. It is a set of tools and services built around React Native and native platforms that help you develop, build, deploy, and quickly iterate on iOS, Android, and web apps from the same JavaScript/TypeScript codebase.
In this blog you are going to learn, how to install and start learning React Native.
Prerequisites
There is just one prerequisite to start learning React Native and that is JavaScript. If you are good in JavaScript, you can start learning React Native without knowing anything else. And in this blog we are going to start right from basics of React Native.
Installation
We are going to see two ways to start with React Native.
1st is Expo Snack, this is the best way to start and try out React Native without installing anything on your computer. You just have to visit: https://snack.expo.dev
2nd install Expo on your computer. For that first you will need Node JS installed on your computer. Visit: https://nodejs.org/ to install node on your computer
Than you can use following command to install Expo Command Line tool on your computer: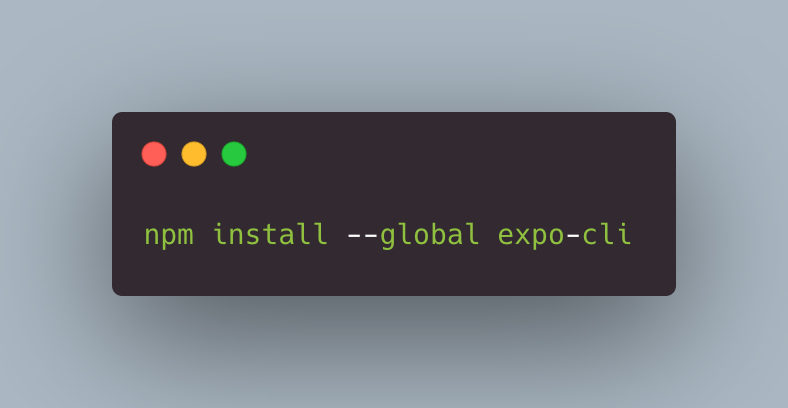 # Install Expo Command Line Tool
npm install --global expo-cli


And that's it, now you are ready to start learning React Native. In next blog we will learn how to create Mobile App Screens / Layout.
Do you have any question? Join our Discord Commynity of 300+ Developers to ask your questions.
We are going to post the series of blogs, Instagram post and YouTube videos to teach you React Native, so do follow using on these platforms. Check the links in the footer.